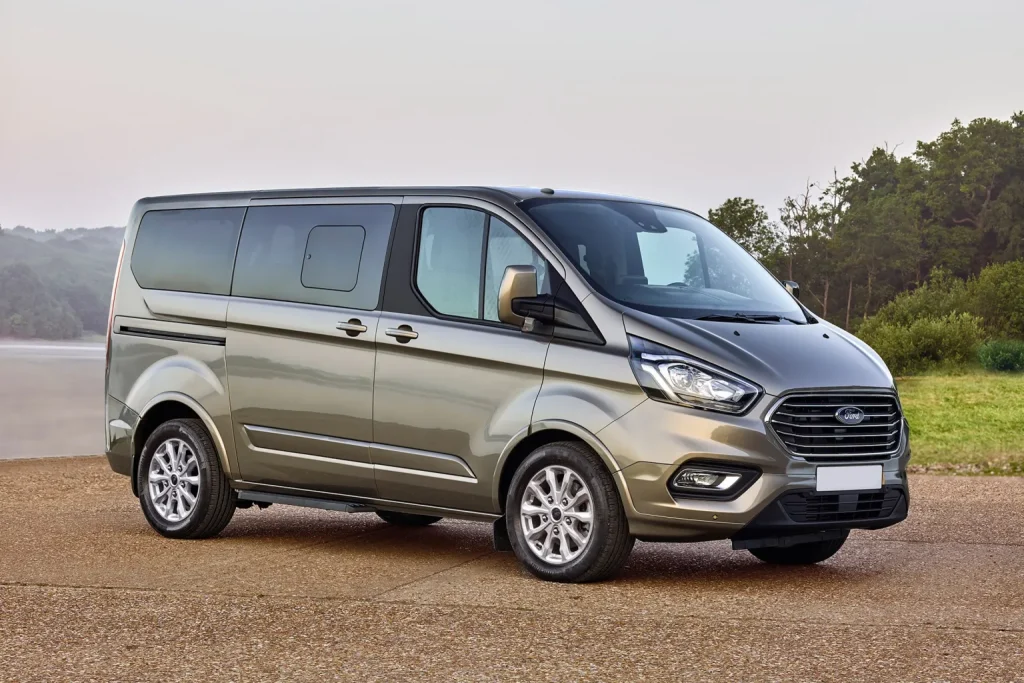 The Ford Tourney is the perfect ride for big families or groups of friends. It's got room for up to 8 passengers, so everyone can come along on your adventures. Step inside, and you'll be greeted by a spacious interior that's designed with your comfort in mind. The seats are versatile, giving you plenty of options to configure them for maximum convenience.
But it's not just about space and seating. The Tourney also boasts modern features that will make your journey a breeze. Whether it's a long road trip or just running errands around town, this car has got you covered. Plus, if you're up for some off-road exploration, you can opt for the all-wheel drive version to tackle any terrain with confidence.
And let's not forget about its sleek design. The Tourney turns heads wherever it goes, making you feel stylish and confident behind the wheel. It's the perfect blend of functionality and flair, offering reliability without compromising on style.
So, if you're looking for a spacious, comfortable, and stylish ride for your family or group, the Ford Tourney is the way to go. Get ready to hit the road in style and make memories that will last a lifetime.
Booking your transfer with us is as easy as a gentle ocean breeze! Just follow these simple steps:
Step 1: Fill out the form: Start by filling out our user-friendly online form. We've made it super easy for you to provide all the necessary details, like your pick-up location, drop-off destination, date, and time. Don't forget to let us know if you have any specific requirements or preferences for your transfer. We want to make sure everything is tailored just for you.
Step 2: Get your quote: Once you've submitted the form, just sit back and relax. Our dedicated team will swiftly process your request and work their magic to calculate the most competitive price for your transfer. We believe in transparent pricing, so you can trust that there are no hidden fees. Keep an eye on your email or WhatsApp because your personalized quote will be making its way to you shortly.
Step 3: Review and confirm: Take a moment to carefully review the quote we've sent you. We want you to have complete peace of mind, so we've made sure our pricing is clear and straightforward. If you have any questions or need any modifications, just give us a shout. We're here to make sure everything is just right for you. Once you're happy with all the details, it's time to move on to the next step.
Step 4: Confirm your booking: Let us know that you're ready to embark on this amazing journey by confirming your booking. Simply reply to the email or WhatsApp message we've sent you, and voila! Your reservation is secured, and our team will be eagerly awaiting your arrival on the designated date and time. It's time to get excited!
Step 5: Sit back and relax: Once your booking is confirmed, it's time for you to sit back, relax, and let us take care of the rest. Our experienced and professional driver will be right on time at the designated pick-up location, ready to whisk you away in style. We've got your safety, punctuality, and overall satisfaction as our top priorities. So, sit back, enjoy the ride, and let us ensure a seamless and delightful transfer experience for you.
Experience the joy of a hassle-free and reliable transfer service by booking with us today. We can't wait to serve you and be a part of your incredible journey, from start to finish. Let's make every moment count!
Please Fill the form below and click "Get Quote" We will get back to you shortly
Seamless and Reliable Taxi Service: Your Trusted Ride to Any Destination in Morocco
See More from our Partners